I stalled my new sound system, and I believe it's a damn clean installation.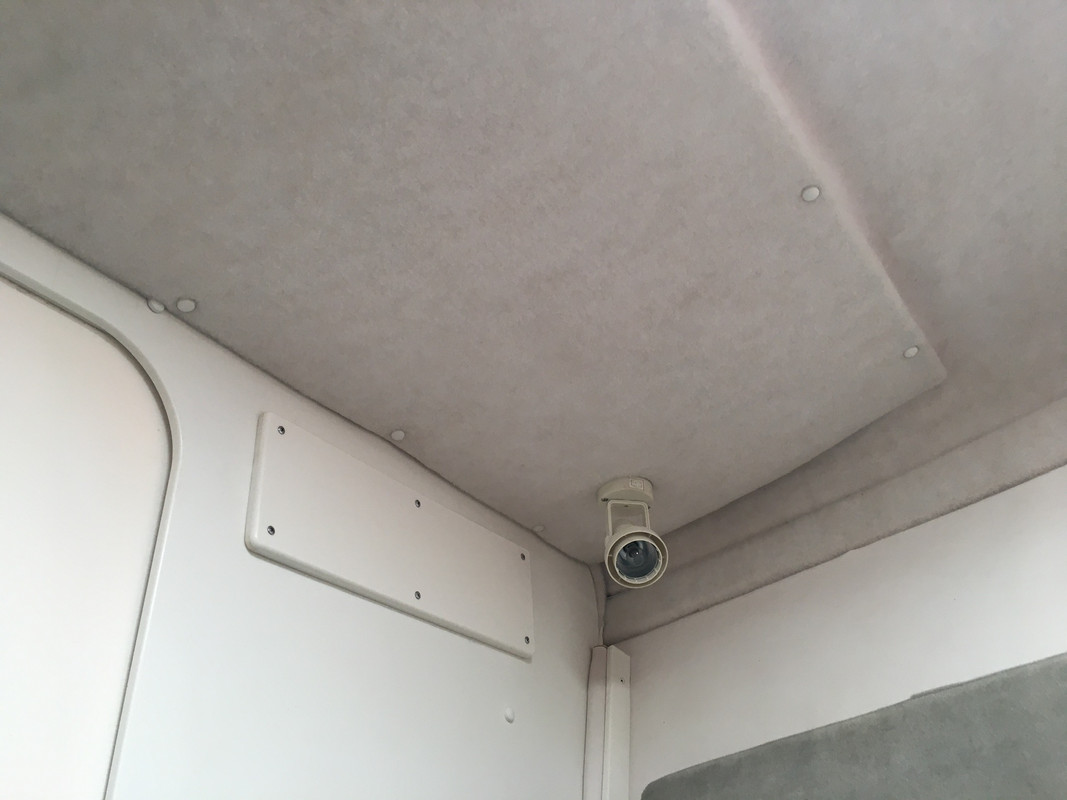 Only kidding, I dropped the ceiling my Zt to use the void to hide the amp. Things went way easier then anticipated. Found the 2 bolts holding on the passenger handle and decided to use them as anchor points for the brackets. Replaced the wood strip with a larger wood strip thru bolted every 6 inches(opposed to 2 simple screws)(the wood is there to screw the ceiling too). With a starboard shelf.
With speakers that light up there was 2x the wires to chase not to mention the $60 voltage regulator for said lights. But it all turned out ok with plenty of room to open up the amp tp make adjustments.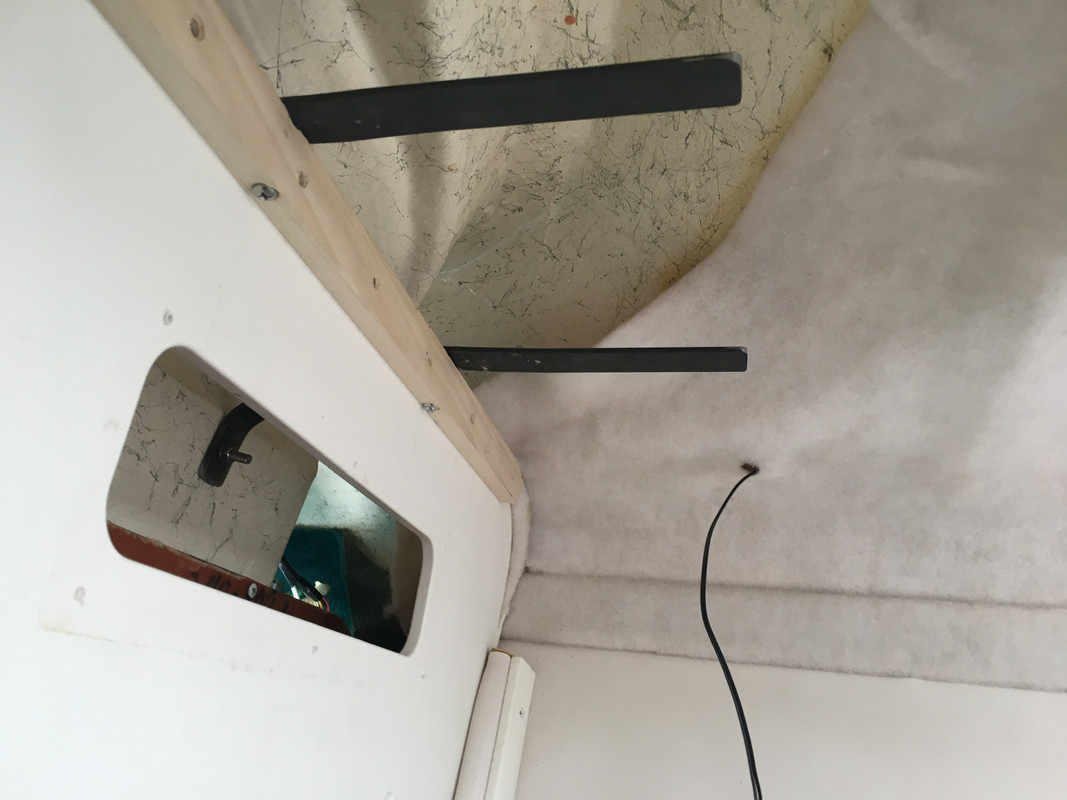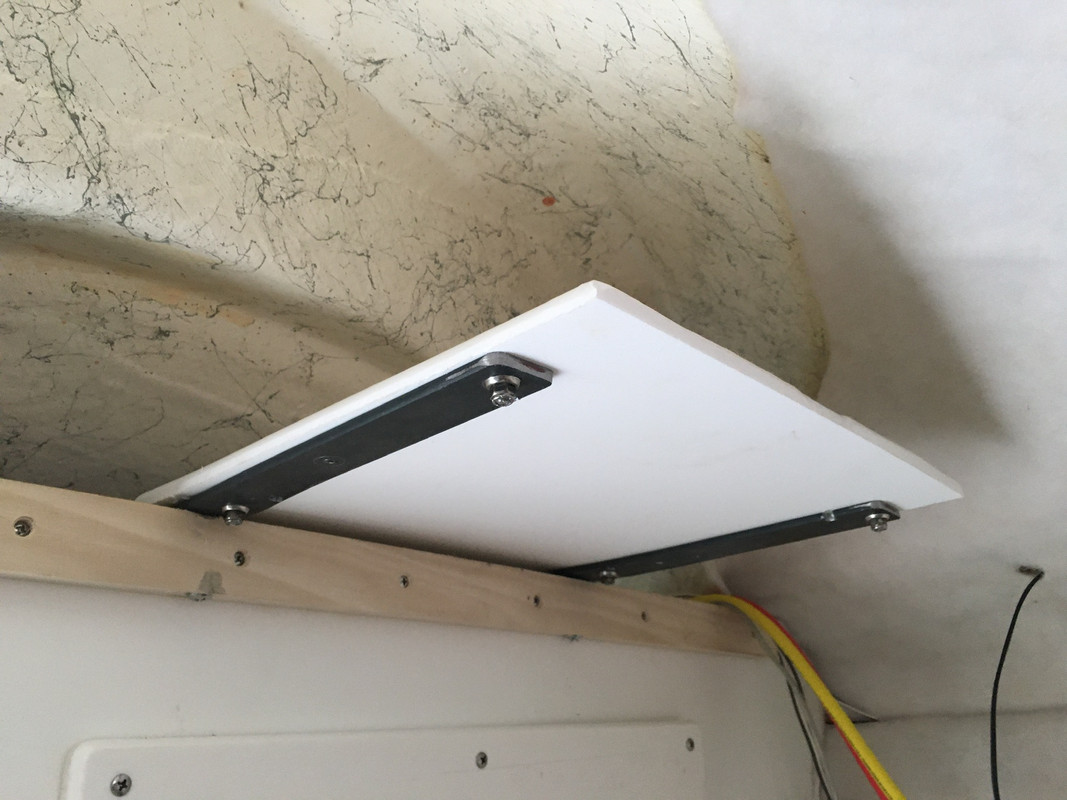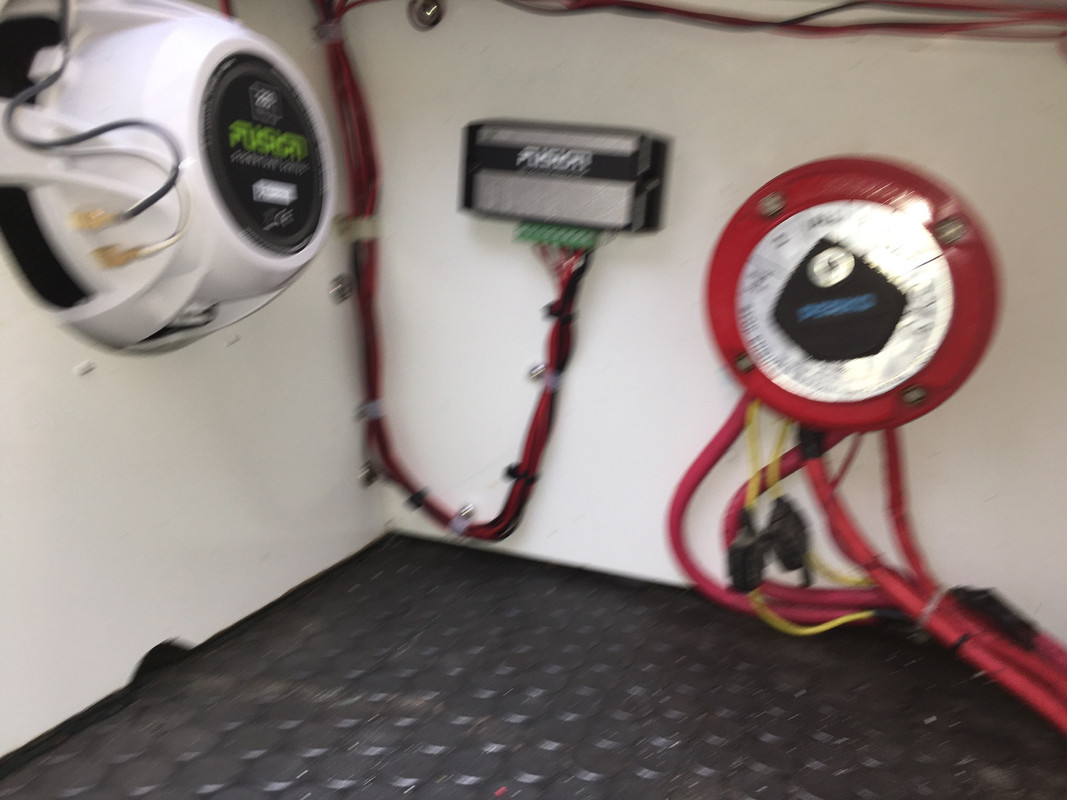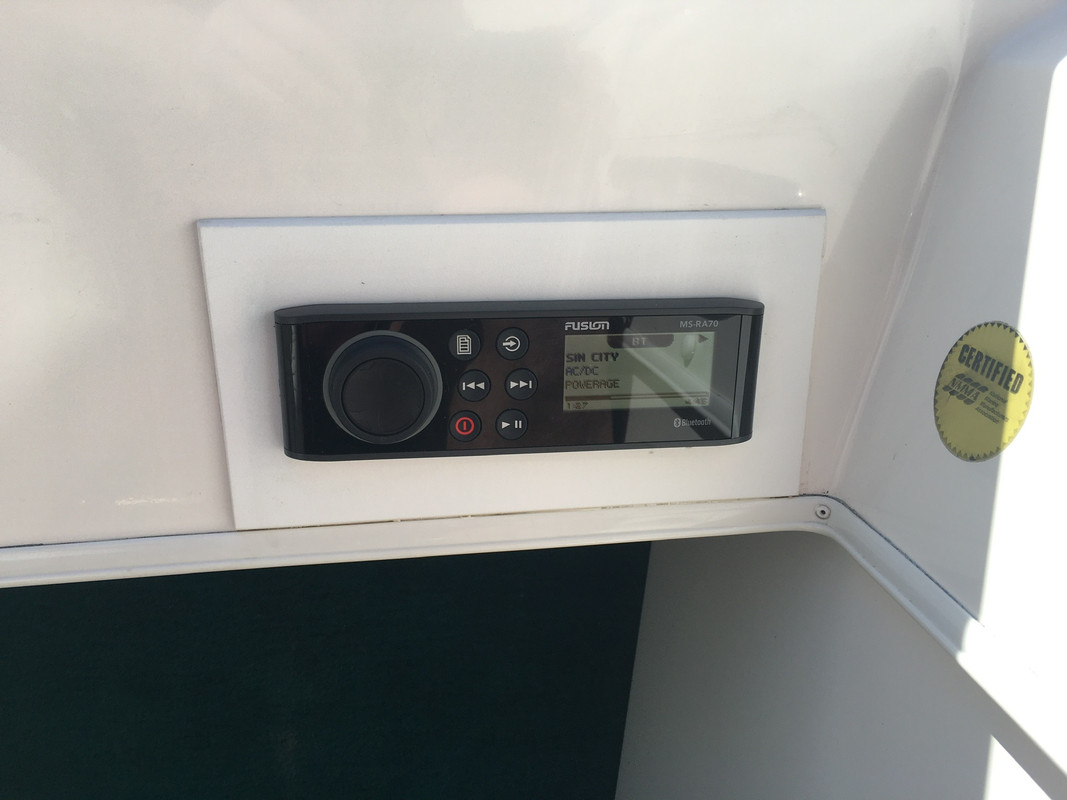 Everything is run thru your I phone and wireless pods, one at the helm the other back at the swim platform. Also fond the time for a light cut, polish and a couple coats of wax on the boat and a coat on the ol' dodge too! Now to put her away again to memorial weekend.