So 2 weekends ago I was out on the Neuse River in NC and the gears stripped out in my lower unit. I was in a remote section of the river, and had to float downstream for about 4 hours before I got a tow the last mile back to the ramp!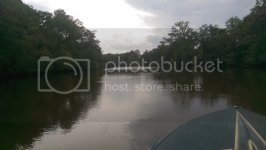 So I was looking on CL for a replacement lower or motor, and stumbled across this deal:
A 23 foot Sea Ox (needs a new deck)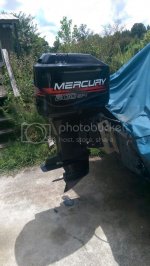 And a Mercury 200 outboard. I already trial rigged the outboard, and it fired right up. Trim doesn't work, but I hear the motor working, so maybe it's just low on fluid, but I've got a complete spare TnT unit ready to go in if it's shot. Other problem is the lower is leaking fluid now that I have it upright, but the fluid coming it looks very clean, so hopefully I can just replace the seals.
I don't know what the guy was thinking, because the Sea Ox takes a 25" outboard, and the Merc 200 is a 20" shaft motor. He was moving out of town and needed the boat gone last weekend, so I obliged. Plus the Ox is rigged for a Yamaha (nice controls and guages) so if I don't just unload it on someone else I guess I'll have to find a Yamaha outboard for it.